Breathable silk face mask Paradise Blue Triple Layered beaded & embellished by Fashion Spectrum
Regular price
Sale price
$29.95 AUD
Unit price
per
Breathable silk face mask, Paradise Blue hand beaded & embellished  by Fashion spectrum
The Breathable silk face masks are a great way to show your true style, teaming these now must have accessories with your favourite outfit,  why not show the world who you truly are. 
The breathable silk face masks will offer you the protection you need with the triple layered requirement of all face masks, these breathable face mask meets that requirement but will have you looking and feeling fabulous as well.
Made with 100% silk, the perfect fabric choice as silk is a natural & breathable. Embellishments and beadwork are handsewn, they have a stretchy attachment for your ears and they sure are pretty, these breathable silk face masks will become your favourite little accessory time and time again. These breathable face mask are washable and reusable team with your favourite print and let the crowd follow you.
 
Triple lined
Breathable silk face mask
hand sewn beadwork & embellishments
washable
meets standard health requirements
o/s suits all
gentle hand wash 
Quick dry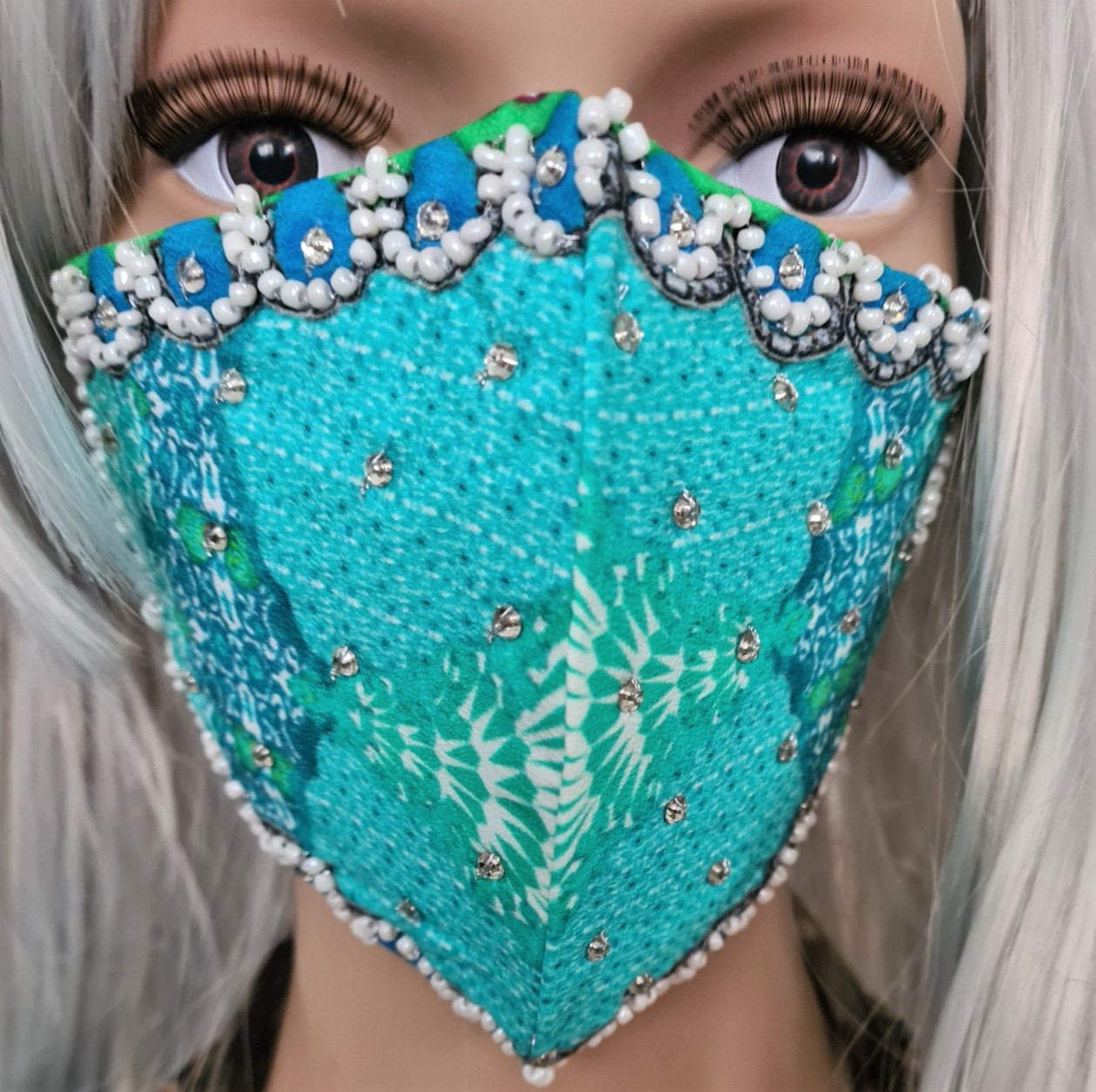 T